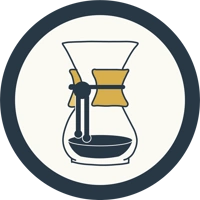 Choose Your Coffee
Never run out of your favorite coffee at your home or office again. Next time you're looking through our list of coffees, simply find your favorite and select the "Subscribe and Save" option. We offer a wide selection of blends and single-origin coffees with various tasting notes and bodies so you'll be sure to find the perfect everyday sipper without the headache of ordering it.
Choose Your Frequency
Have our coffee delivered to your door as often as you'd like. You can expect a freshly roasted bag of coffee from our roaster to provide you with a quality coffee experience. If you're looking for some variety in that everyday cup, order a second bag to keep a rotation that makes everyone happy.
Brew Guides
To make sure that everyone gets the most out of our coffee, we have recommended recipes and ratios for various brewing methods. Whether you're a seasoned home-brewer or just starting out, these guides are sure to help elevate your approach to that everyday cup of coffee.
Looking for a recommendation?
Know what you're looking for?